By Jane Albrecht, Professor of Spanish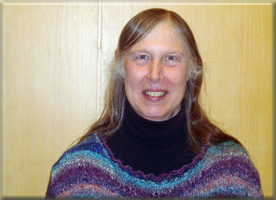 The big things about Mary Lusky Friedman are the accomplishments many of her students and colleagues on campus and scholars around the world already know about her.
Mary's record of outstanding teaching and research is bound up with the literary production of the greatest writers of 20th century South America: Jorge Luis Borges, José Donoso, Pablo Neruda, Gabriel García Márquez, Mario Vargas Llosa. A renowned Borges scholar when she came to Wake Forest in 1987, having published The Emperor's Kites: A Morphology of Borges's Tales (the Spanish version is simply titled Una morfología de los cuentos de Borges), she subsequently undertook exploration of the narrative fiction of José Donoso, the most celebrated novelist of Chile. Her Donoso project produced what is, to my mind, one of the two greatest cultural events held on this campus in the past 30 years (the other, the visit of Carlos Fuentes): her onstage conversation/interview with Donoso was as riveting and stimulating a conversation as one I had been fortunate to witness years before with Borges. Mary has made extraordinary contributions to Wake Forest University in scholarship and the humanistic education of students, including countless hours dedicated to interviewing and selecting Fulbright scholars and Phi Beta Kappa honorees. In the department and across the College and University, our intellectual debts to Professor Mary Friedman are great.